Try Our 3 Best Selling Soups, Free!
We're celebrating our online launch of our best three freeze dried soups by offering you to try them FREE ($12.95 value!).

Enjoy Cashew Corn Chowder, Creamy Cashew Broccoli and Panang Vegetable. Simply add 4 oz (more or less for your liking) of water to see your real ingredients come to life before your eyes!


Use the button below for a free coupon code (good for 14 days)!
---

---
It's as easy as 1, 2, 3, 4!

---
Plant Pantry is more than an organic food company. We are a social enterprise dedicated to making a difference in nutrition, organic food systems, and sustainability.

Plant Pantry soups are for "active, healthy minded individuals". Our customers want a healthy, hearty meal and they want it fast. Well, it takes just 3 minutes to eat a delicious, whole food plant based meal! If you can boil water, you can make your own meal!

Whether you're a vegan or just want to eat more plant based, we got you! Soups are also gluten-free, made from scratch, then freeze dried and packaged (without preservatives) to lock in nutrition. Keep them in your pantry as a ready-to-eat fast option on a busy day!
---


---
Simply add hot water for a delicious and filling meal!
Watch the ingredients come to life in front of you!
---
100% Try it and Love it Guarantee
We want to make it easy for you to try our soups. We always back our soups with a 100% money back guarantee. Simply email us and we promise to make it right! We will offer you other soups to try (and we will pay for the shipping) or we will refund you.
---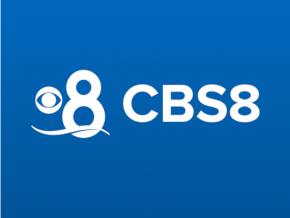 "This soup is so delicious. The broccoli tastes and looks so fresh. Perfect amount of seasoning. I am impressed with the taste because I am not vegan. Even people sitting next to me at work always say it smells good."
- ElissaRidiculous, Amazon Customer Review
"Sometimes it can be hard to take care of yourself or even have a nutritional meal during the day..with Plant Pantry soups, I just have to simply add water to the freeze dried mix and I get a delicious plant based soup.."
- Rebecca Moncauskas, 2021
Mama of two and Former Whole Foods TIME Ambassador, Team Educator
"Plant Pantry was a big hit at Jimbos. Many of our customers came in just for it."